Date:
Tuesday, February 23, 2021,

12:00pm

to

1:00pm
Location:
This will be a virtual event via Zoom
The extraterritorial reach of certain US laws and regulations, which has led to criminalise the conduct of European companies operating overseas, has been frequently criticised on the other side of the Atlantic. While most of the attention has been focused on the extraterritoriality of US sanctions programs, this should not eclipse that critics have also targeted other areas such as anti-corruption on which there is now an international consensus. It is in this context that this presentation intends to discuss, clarify and decipher the tensions surrounding the concept and the (many) practice(s) of extraterritoriality – an instrument that could be both the vehicle of purely unilateral foreign policy goals but also the first and necessary step towards the development of multilateral and global disciplines.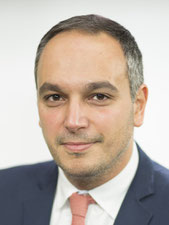 Please register for the zoom event here. 
Speaker: Régis Bismuth; Professor at Sciences Po Law. 
Sponsors: RCC; Harvard European Law Association.